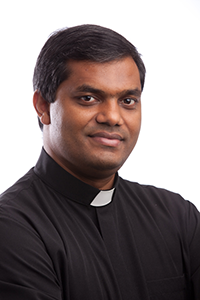 Assistant Priest & Priest for Syro-Malabar Community
Father Sijo is from Kerala, India and residing in the Wollongong Presbytery. Father Sijo is very welcome in our community and I know all parishioners in our Pastoral Region will make him feel very much "at home".
This is a new experience for Fr Sijo and a time of transition for him settling in to a new environment with new people and learning about a new culture.
Contact: Fr Sijo Edakkudiyil
36 Harbour St, Wollongong NSW 2500
Tel: 02 4211 0500
E-Mail: This email address is being protected from spambots. You need JavaScript enabled to view it.